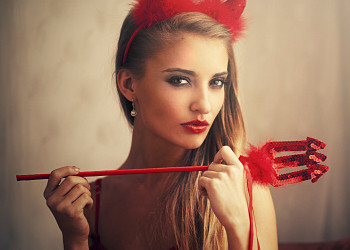 Role playing is a perfect confident booster in any sexual relationship. Even though personal fetishes can sometimes be hard to discuss with your partner, putting on a different persona through role playing can overcome these inhibitions.
This can lead to better communication between couples – and help to understand each other's sexuality much better. There are many role playing ideas that couples can try out for themselves.
Costume ideas for Role playing
Even though sexual fantasies are very private to the person, certain generic Sexy Costumes are often used in role playing. They are common scenarios of sexual fantasies, but work well on a large number of people. Let's take a look at some of them:
These costume ideas are just to get you started in role playing. Only your imagination limits you from trying out new stuff. Discuss your fetishes with your partner and choose something which pleases you both like man maid action; or you can go for something riskier like a rough captive role play.