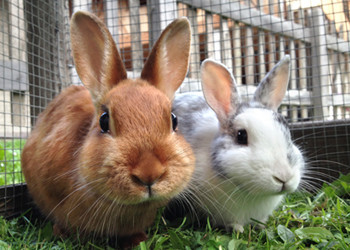 You must have seen different varieties of rabbit vibrator in the market and they all differ in quality, function and size. The most important thing that makes a rabbit vibrator unique from others is the rotating beads. There are dual action vibrators whose purpose is to give you more pleasure through vaginal penetration and clitoral simulation. You can also get three way rabbit vibrators in the market to take the sexual satisfaction at another level. But, the most discussed thing is how to use a rabbit vibrator.
How to begin
Lubricant is a must
When you are thinking to use this toy, use it with a good sexual lubricant to get pleasurable sex. It is recommended that water based lubricant should be used as if your sex toy is made up of silicon, it may get damaged.
Use alone or with your partner
You can use this vibrator on your own or with your partner but it is suggested to use it on your own first. Before putting it in you can check on any external part of your body to notice the sensations produced and how your body parts are reacting.
Foreplay can be good
Start by playing with the ears of your favourite rabbit by rubbing its ears down your thighs and around the edges of labia. Select the speed which suits you and hold it in a way that the ears touch your clitoris. The ears vibrate in to make your clitoris stimulated and you feel totally aroused.
Techniques on how to use a rabbit vibrator
Go easy or just give yourself a pleasant surprise
There is no fixed method of using it; while some people use it as dildo and get aroused with penetration, others like to start with slow rotation to get aroused and ready for penetration. To enjoy more you need to hold a tight grip on toy all the time it is inside.
Not effective for Anal Stimulation
As the rabbit vibrators are designed for the vaginal penetration, it is not effective if you wish to have anal penetration. But, the rabbit vibrator can surely be used for the external stimulation of the anus.
Go my Bunny
Slow one does not win the race always. If your rabbit vibrator has different speeds, try the different speeds to get aroused and feel heaven.
Enjoy Blended Orgasm
Why not enjoy two in one orgasm with your bunny? Take turns and go back and forth between clitoral and vaginal stimulation. You will be more aroused and have a great time when you have both clitoral and vaginal orgasm.
Three way is great
There are also rabbit vibrators with anal stimulators. These three way rabbit vibrators create a magic which will leave you breathless. You can give yourself a little buzz at the back or take it whole way in while enjoying vaginal stimulation at the same time. This is a must try thing!
There are certain spots inside the vagina of women that are very sensitive and such vibrators can proved to be more pleasurable to those spots. As you know now how to use a rabbit vibrator, just get going.