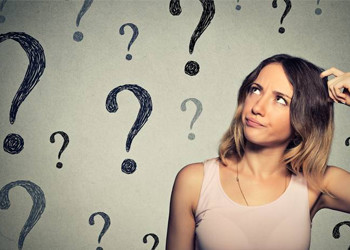 There are different types of sex toys in the market which can make your sex life a lot more exciting. The most popular sex toy among these is Dildo which can surely enhance the experience and make you crave for more. Dildo can be used for self-satisfaction or with your partner. Whether you want a break from the routine sex or try out something new, Dildos can be a great option and with the wide variety available in the market, you can always get one which suits your preference. The next question which might be arising in your mind is how to use a Dildo and so we have brought some great useful tips, the best positions and suggestions from our side!
Keep these tips in mind
Before you begin your pleasure trip, keep these tips in mind. It is very essential that you are in the right mood to get the most out of the Dildo. Make sure that you warm up before masturbating and always choose the Dildo which you feel suits your needs. If you are a beginner always start with a small Dildo and take one that you can handle not only that is big. It is good that you wish to enjoy a great sexual experience, but it is also suggested to be safe.
Positions which are 10 on 10
If you are confused on how to use a dildo or the position which is perfect for it, then we have a list of great positions to try out. These positions are the best for the maximum satisfaction and make the best use of your sex toy. So let us take a look at these.
Lie down and face the ceiling
This is the simplest and the easiest working positions. You can just vary the angles by bending your knees and get the highest level of penetration and stimulation. If you want easier penetration you can consider putting some pillows under your butt.
Sideways position
This position is as simple as it seems but offers great satisfaction and also makes your Dildo feel larger. Just lie on the side with both legs together and you can alter or bend legs to change angles.
Ride it girl
Want to keep your hands free? Then suction Dildos can be the best options. You can just affix the Dildos on the walls of your kitchen or bathroom and keep your hands free for stimulation. You can even fix it on your table and ride your way to sexual pleasure.
Sit and enjoy
Prop your legs to the wall or desk on your front and get great access to enjoy with your Dildo. You can get great G-spot stimulation and this can be a great position if you are watching some visuals and are in a mood of some fun.
Suggestions
There may be some toys which are intended for males, for their anal satisfaction, but if you think these toys can offer you satisfaction just go for it. It does not matter whether it is a male or female sex toy, what matters is satisfaction.
Do what you like and do not try something which does not make you crave. It is not necessary that you should like what all like. As all have their own tastes and preferences. So choose the dildo which you like and have a sexy evening with or without your partner!