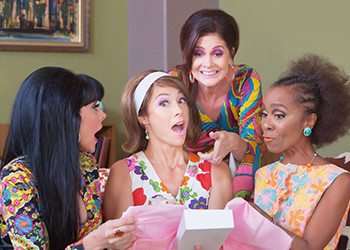 Masturbation using adult toys takes the experience to a whole new level, as you can enjoy the simulation of a penis without the presence of your partner. But, for that you need the best sex toys for women. The dildos and vibrators out there in the market are easily available, and therefore finding them is not a cumbersome task anymore. But, it is better to go for the best sex toys for women to get maximum pleasure.
However, you might be bored with the basic dildo or vibrators, as the fun starts to fade off and become normal after a while of using it. Not an issue though, as many different and innovative sex toys for women are available out there to be bought that can inject your personal sex life with pleasure.
The rabbit vibrator is an innovative idea for simultaneous simulation of the vagina as well as the clitoris. Consisting of a two pronged body, the rabbit vibrator is excellent for women who cannot orgasm without clitoral simulation and yet feel the need for vaginal penetration.
Remote control please beads that can rotate as well as vibrate simultaneously, hula beads can turn out to be the best sexual experience for you. You can fit these little things inside you and roam around, without anyone even noticing. These beads can turn out to be your dirty little secrets!
The revolutionary toy for getting oral simulation without the presence of a partner, the Sqweel can be your partner for multiple orgasms. This sensual massager simulates the pulsations, swirls, and licks that exactly mimic that of an oral sexual simulation.
If you thought that sex dolls are exclusively made for men, then you are missing out on a whole deal of sexual pleasure. Inflatable male sex dolls are the best thing to ride out your fantasy upon, as they provide you with the simulation of a sexual partner without actually being worried or conscious about one.
Silicone Lovers Arouser with Mini Vibe
This is something that you can let your partner into as well, as it allows for the simulation of both the partners. His thrusting action makes the vibrator come into action, as you can synchronise the act and have the best time of your life.
Way more advanced and better than the trivial vibrator, the jiggler vibrator gives immense pleasure and action along with the simulation. The vibrator gives a deep thrust action, as you can enjoy the buzzing all you want and the way you want.
Now that you know about the various best sex toys for women, what are you choosing for yourself?