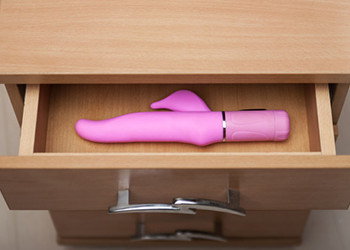 So you heard or read about a vibrator somewhere and you have been looking for trying one yourself since then? But, do you know what a vibrator is or you do not? Well, vibrators can be a blessing in disguise if you use them the right way. Coming in a lot of shapes and sizes, vibrators have been around for quite some centuries now, with the documentation of the first vibrator being in the year 1734 in France, initially used by doctors to give women orgasms in the form of hysterical paroxysm for treating their illnesses.
Vibrators have come a long way since then, diversifying into various shapes, sizes, and types owing to the modern revolution of sex that followed in the 1960s. But, before starting know what is a vibrator and its uses.
Types of vibrators
Vibrators today come in a vast variety depending upon their usage.
Using a vibrator on a woman
Vibrators can be a great tool to surprise your woman and take the sexual experience for her to the next level. Simulation by vibrators makes it much easier for woman to orgasm, as it multiplies the simulation and gives her a different experience altogether. Place the vibrator near her labia or the clitoris during intercourse and she will surely scream with the ecstatic pleasure.
Using a vibrator on a man
Vibrators used for men are quite different than those for women, as the vibrators need to be put down firmly near the top of the penis to give the man enough simulation. Move the vibrator back and forth or better yet, in circles to give him a different and unusually pleasurable experience.
Using a vibrator during sex
Slipping an egg or bullet type vibrator between you and your partner works for almost any position. Place it over her outer labia on the clitoris, and it will surely take the experience for both of you to a whole new level.