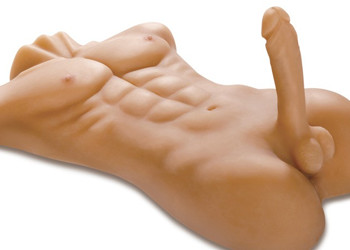 When you hear the word sex dolls, the picture that pops in your mind is that of a man humping an inflated female lookalike. But, have you heard of sex dolls for women or you do not know what are sex dolls for women? Sex dolls are not only for men and you can enjoy them as well. Sex dolls for women are great tools to give you a touch of the real deal without the baggage of satisfying an actual partner. With a sex doll, it can be all about you and you can go all the way with it without holding yourself back.
We are here to explain you what are sex dolls for women and ways to maintain the sex dolls.
Inflatable and easy to clean
The sex dolls for women as basically blow up dolls that are in a shape of a man with erect penis, such that you can ride him all you want without any hesitations. These dolls are inflatable so that you can hide them wherever you want to after deflating them, and cleaning them is also fairly easy as there is not much to get dirty in the first place.
Close to the real deal
The sex dolls take your masturbation experience to a whole new level, as it gives you a much more realistic experience that a dildo or a vibrator. You can try different positions and try out your fantasies with it. Be on top of it or ride it like a cowgirl – you can do whatever you want to do with it without the fear of being judged by a partner.
No emotional baggage
Being with a partner can sometimes be tiring, as you have to constantly worry about what they are thinking and whether or not you are doing well enough for them. With the sex doll, the experience can be all about you and you can leave behind all your worries. Ride it as much as you want for multiple orgasm and try out different positions with it that are the best for you – you can be assured of no judgment and no baggage.
Lubes and outfits
Using a lubrication is always a good idea, as it takes the experience to a swift and smooth place and makes it easier for you to penetrate. You can also satisfy your fetish and try out an outfit or two on the doll, as no one will be there to see it and it would be the best chance for you to try it out and pleasure yourself.