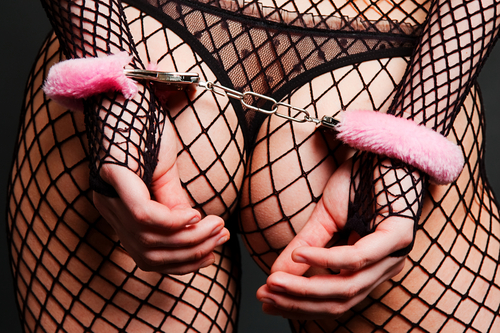 There exists a thesis that is quite common with kinky people which is, basically, that one should not ever do anything to another person if the thing in question is not tried on oneself first.
If you do not have a penis, then you are not really going to learn how to put on a cock ring all by yourself. The real truth is that even when people are quite familiar with the anatomy they are incapable while trying on different things as every person responds to stimuli differently.
You can be a top, or you get no pleasure out of being spanked, whipped or tied up or other similar things. You might not really find pleasure but find the practice quite annoying and uncomfortable. Therefore, getting someone to use a spanking paddle, for instance, on a top, is not going to be the right thing to do. There are several opinions online, which pertain to the fact that several people do not enjoy which a majority of the group enjoys thoroughly. The yielding can differ from time to time based on their mood, health, body temperature, temperature of the room, season and a rather random number of factors.
But of course, it is very important to get hold and grasp the sex toy you are going to use before you actually use it someone else. You must test how easily it wields, how well it sits in the hands, how much room is needed to swing it or is it very close to the quarters and the hind quarters too (!) You can at least get a rough idea from testing a lot of toys on the palm of your hand as to know if they sit with a thud or with a sting, if they are soft or harsh than what is apparent from seeing it. And in the case that you have got something that is quite complicated such as a very elaborate hood or a complex restraint system, you are definitely going to need to ask somebody for some assistance and someone with prior experience or make a rummage online before purchasing it about the hazards and the problems related to the mechanism of the said toy so that you do not end up hurting yourself or someone else in the process of using it.
The best option in your kinky junk and hobby is that of communication
The reaction that you get from your partner is of utmost importance. Be guided by the reaction the person gives you. Talk out the terms of the process first before you start out and make sure that the other person is completely comfortable with whatever you are trying. Make sure that there are no pre-existing health conditions that might be affected with your sex toy.
Next comes the even more important bit of any BDSM act
This is the safe word. Some people consider them to be essential and others think that they are used casually while playing. In my earnest opinion, safe words are important for every person who is new to the playing with BDSM Toys. The trouble, however, with safe words is that (even though they are earnest protocols) they have a heavy theory that tops up every act.
In certain circumstances, the safe word may not be a word at all, which is very useful in case the submissive is gagged or bound. In this instance, a body signal such as dropping a bell or ball, the snapping of fingers or opening or closing both hands can be done repeatedly in order to signal a stop.