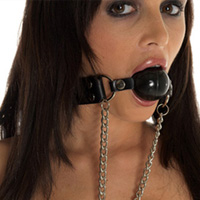 How good it would be if you could read men/women and their behaviour even on the first date. Women, along with men have fantasies. How do you know when you have to do with a fetish, not just a simple sexual preference? And if you find that your guy/woman has a fetish that you do, especially if you do not share?

Many people confuse the meaning of the word "fetish" with the phrase "sexual preference". If you'll wait, wearing black underwear, your lover or you like to dominate him, does not mean that you have fetishes. But, a sexual preference, can be used as an excuse by those who have a fetish, so it's advisable to tell the difference between the two.
Depersonalized sex versus spicy sex

Fetishism is a fixation on an object or a body part, without which you cannot get sexual satisfaction. Sexual intercourse of those fetishes focuses on object / body part, without taking into account the person to whom they make the sex! In addition, in the absence of that object cannot reach climax, no matter what they do partner. So sex is depersonalised, objectified. If sexual preferences, sex is subjective: first partner counts and what does it ... or what you do with it!
In conclusion, it is easy to figure out if your sex life is ruled by fetishes or simply "well seasoned". If both of you no spontaneity, but you have a clear recipe, say: you on stilettos and handcuffed him, it's possible to have fetishes. How safe if you know? Give up stilettos and handcuffs and see what happens. Improvise with whipped cream and strawberries or think that without handcuffs and heels you will not ever reach orgasm? In the first case, stilettos and the handcuffs were sexual preference, in the second case, they are fetishes! Do not breathe relieved, if while improvise with whipped cream and strawberries, you dream about him with handcuffs, and he imagines you on stilettos, also called fetishes.

Fetishes and pleasure objects
Here are the most common types of fetishes that manifests from:
Items of clothing: lingerie, shoes, uniforms;
Parts of the body: fingers, breasts, neck, hair, manicure;
Items without sexual temptation: plush toys, paddle tennis and any other seemingly innocuous items.
Fetishistic objects of pleasure can come to set and sexual practices. Report "of dominate- to be dominated" weighs more here. The preference for handcuffs, chains, latex or, in contrast, tight braids, schoolgirl uniform can hide the desire to dominate and be dominated respectively. It depends on who uses those objects and how.

Fetish- a sexual addiction!
Fetishism is a sexual addiction (many call the most personal and complex dependency). Why?
In order to create a strong sexual connection between fetishistic and objects, without the object, you cannot achieve orgasm. In medical terms, fetishism is a sexual deviation - category to which they belong also sadomasochism, exhibitionism, voyeurism, and much more. Fetishism is manifested in several degrees: to fantasise about that object, to touch it, use it for masturbation or foreplay, most intense degree the addiction itself. In the last stage, your relationship can fall apart because unrequited addiction leads to the removal of emotional and sexual partner.
Fetish: how do you explain, how you fix it?
There are several theories on the causes of fetishism:
Fetishes would develop in childhood, when an object has impressed aroused sexual instincts;
Others argue that fetishes would be related to the teenage years and learned masturbation habits.
Although if you have no fetish, use your fetish fantasies to spice up the relationship!