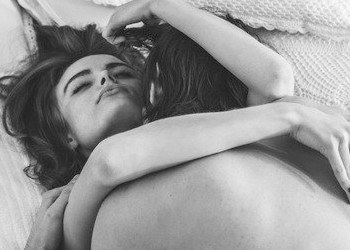 If you thought you could only enjoy with a sex toy alone, you are wrong. You can even have a great sexual experience using a sex toy when you are with your partner if you use couple vibrators. Now you must be wondering what are couple vibrators? There are endless designs and choices available in market. You can choose any of them and take the fun to another level. There are some exciting things that you can do with these toys. Let's discuss them one by one:
Tantalising touch
The first thing is tantalising touch and can be used only if you both have resistance using vibrators. The vibrators can be used as massagers. To begin with this massager let your partner relax and make them ready to receive sensations. Start with sensitive areas on slow speed such as neck or back knees and look for more sexy spots that will increase the excitement. You can vary the speed of toy and make your partner feel more pleasurable.
Use one which you like
There are some vibrators available which can be used under clothes. You can wear it and it can be used to tickle or please her sensitive areas. There is one butterfly vibrator that works with remote control and is the best way to please your partner. It can be used to play a secret game of foreplay with your partner.
Try new positions
While love making with your partner, you can add these vibrators and use them in different position to increase the intensity of orgasm. The doggy style position and use of vibrator will be best combination as you can use vibrator on clitoris.
Some vibrators which you can choose
You can use We Vibe couple vibrator while intercourse with your partner as it will make you feel sensations in body. It is the best vibrator for G-spot arousal of women and can also be used as prostate stimulation for men.
Another great vibrator to try out is WeVibe Passion Play. The best part is that it is waterproof and has 10 modes of operation. The vibrator comes with a silky sash which you can use to blindfold and surprise your partner or just as a gentle means of restrain.
Ohmibod Bluemotion App Controlled Massager is just an awesome couple vibrator which you must own. Everyone stays connected using their smartphone, so let's take the connection to whole new level with this Bluetooth enabled sex toy. This app controlled wearable massager is just the trendiest of things which will offer you ultimate pleasure.
Vibrators increase the pleasure level of your partner. You can closely look at the responses of your partner or ask feedback from her. It will help you to add more fun to your experience. You can be as creative as you can and give your partner limitless love.
These were some of the amazing uses of couple vibrators that can make your love making a memorable experience. But these are not fixed rules you can add more creativity to your experience.