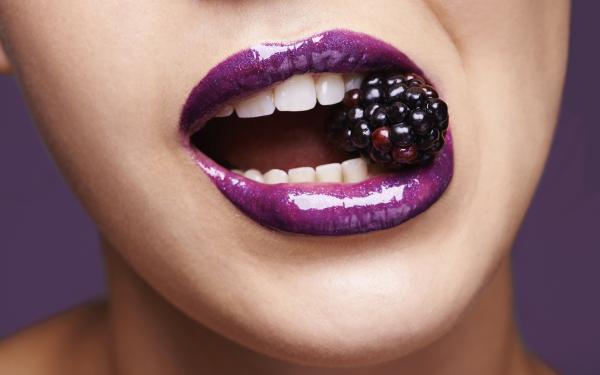 Ever wondered why Joey from "F.R.I.E.N.D.S" in spite of never being afraid to proclaim his lifelong devotion to food ended up as the most attractive bachelor in the history of television? Well, when your favourite gastronomic delights and a night worth of amazing sex collide, dreams come true.
If you thought that indulging your love for food would prove to be detrimental to your sex life, you couldn't be more wrong! Though you should not expect to be transformed into a modern day Casanova with the food aphrodisiacs, a little dollop of imagination would take you to places, which you had never thought of exploring with your partner in bed!
Lustful Gluttony is the best kind of sinful! Here are the food products you should watch out for in bed!
Chocolate- Eating chocolate and being filled with an orgasmic pleasure is a feeling that we are anything but strangers to! Did you know that the cocoa in chocolate contains the chemical phenylethylamine which mimics the sexual urges to the extent that it has notoriously been known as a bona fide aphrodisiac. When you gift your beloved a box of chocolates this Valentines' Day, be prepared for some action between the sheets. Molten Chocolate and your writhing bodies. Need we say more?
Oysters- If you are seeking to spark some randiness in your otherwise docile bed mate, oysters are your time tested best friends! The zinc in the shellfish cranks up the release of the sex hormone testosterone in males and removes all hindrances to your partner's instant arousal. Since it somewhat resembles the female sexual organ, just by making oysters a dinner staple in your apartment you can entice your partner!
Banana- If porn can utilise phallic shapes to tantalise your better half, why can't you? The potassium in bananas help in boosting up your muscle strength so that whenever you orgasm, the contractions would be earth shattering.
Salmon- You might be a steak gal, but when it comes to sex, the pink salmon is your absolute best bet! Not only will it help your man become bulkier with the gain of lean muscle, but would it also contain omega 3 fatty acids, which increase the levels of serotonin in your body. Serotonin keeps you in a great mood so that you can initiate sex and enjoy it like never before! Are you a vegetarian and can't really have fish? Just opt for flax and pumpkin seeds for your dose of omega.
Figs- If Eve could use figs to capture the attention of her Adam, so can you! Since this paradoxical fruit symbolises both fertility and modesty, the magnesium, iron, potassium and vitamin B6 in figs makes it the perfect aphrodisiac if you are shy and are afraid to go all out on your first innings. Just the thought of those fleshy, juicy figs would be enough to get your lover in the mood!
Vanilla- Here's one more reason to love vanilla ice cream! Vanilla beans act as nerve stimulators so that you can be sexy in a subtle way without being licentious. Want to spice things up a little? Incorporate vanilla oil in your couple massage or bath after a long day and you are set!
Pomegranates- Every sex goddess worth her name has warmed up to the idea of using pomegranates prior to a steaming hot session of coitus due to its reputation as being a powerful antioxidant. It assists in the free flow of the blood to the genitals so that you can get him turned on more easily!