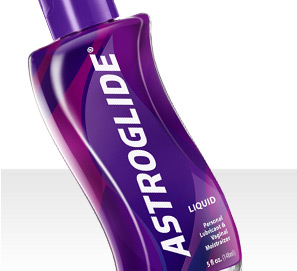 Lubricants make sex more fun than you can imagine. In fact, sex lubricants should be used by all people who want to enjoy a sensual quality game. They are very many ways and cover all tastes, whims and preferences. It is recommended to use lubricants for every part of sexual activity. It is designed to enhance the pleasure by increasing the sensitivity of the area where it is applied, totally eliminate the risk of various troubles such as irritation and last but not least, help to protect and increase the life of sex toys. Always keep in mind what type of lubricant use with sex toys. Using the wrong lubricant can affect their lives and can even destroy your sex toy.
Water-based lubricants - They are considered the most suitable and non-irritating to skin. The biggest advantage of them is that the latex and therefore is suitable for latex condoms based and compatible with most sex toys. On the downside, first, believe that cannot be used underwater. So those who prefer sex or masturbation with water, should be directed to other types of lubricants. Secondly, this type of lubricant tends to dry very quickly and thus be reapplied often.
Silicone based lubricants - Most silicone based lubricants are oils. Lubrication is lasting and is not compatible with latex. For this reason, always check the product label before use, especially indications of compatibility with condoms and latex based sex toys. Silicone based lubricants resist under/inside water and can be used with confidence for those who love water erotic games!
Anal lubricants - As their name implies, these lubricants are only for anal sex. Lubricants are odourless, does not cause allergies, and do not irritate, making the anal sex more enjoyable. Remember that any activity involving anal play (i.e. both anal sex and anal toys use) is necessary to use a lubricant such as the anus has no natural lubrication. During penetration the anal lubricant helps to glide easier and enjoyable.
Warm lubricants -These lubricants are characterised by a feature or product heat effect (due to special ingredients, usually glycerine in their formula). They enhance the sensuality and erotic sensations.
Creams that help erection -Due to special botanical ingredients, these creams increase during erection and pleasure of both partners. It stimulates blood flow to the genitals and keeps blood in the area.
Flavoured lubricants -Because the flavors are preferred by oral sex lovers. All flavors, which are available will give you the opportunity of a unique experience every time you make love!
The lubricants are used for:
Vaginal sex. Reduce friction and make sex more enjoyable. Hot lubricants bring more pleasure and along with erection creams help those who want a firm and lasting erection!
Anal sex. The lubricant is a must in this case because the anus has no natural lubrication. Lubrication and progressive penetration are two rules to be followed by all lovers of anal sex.
With sex toys. Most adult toys slip not satisfactory because it does not have natural lubrication. Using the right lubricant will help you enjoy more intimate moments!
Clitoral stimulation. Apply lubricant when stimulates your clitoris for a pleasant sensation. No matter if you use your fingers or a clitoral toy: use lubricant as it enhances your erotic sensations!
Stimulating the nipples. The use of hot grease as you cannot imagine what sensations you will feel!