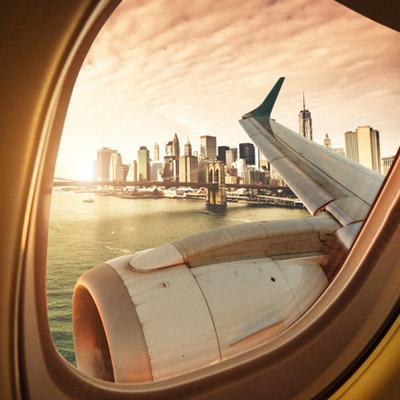 Travelling with your toys can be pleasant and when you reach your destination, they can enhance your travel experience, whether you're travelling alone or with a partner, but have you ever had the problem of not knowing what to do when you need to travel and want to take your sex toys with you? And realised that they might appear on that airport scanner? Yes, if you are reading this you've probably been there, but don't worry, this article will help you out…
Know the rules first:
Sex toys are not accepted in every place, some states and even countries have bans on these toys. You need to know the regulations and laws of your destination and any places you may pass through. If you are not aware of the rules, I highly suggest you to google it before heading to the airport.
Ok, Let´s do it.
Now that you have done your homework on law and regulations, let´s make it happen!
First things first, bag your "buddy" in a plastic bag to avoid any kind of handling by the "airport people". You don´t want people touching and adding germs to your personal toys. Rather than let it roam freely in your luggage, place it between layers of clothing and other items. If your bag gets searched, this will get you some time to explain what you're carrying.
If you have a battery-powered sex toy you´ll need to remove it, just take the batteries out to make sure there is no chance of it turning on at the airport or in the middle of the flight, if you have a rechargeable toy, or one with a battery that can't be removed, check if it has a lock feature to prevent it from turning on.
You should also avoid big toys if possible. According to the TSA (Transportation Security Administration) rules, tools up to 7 inches long can be carried with you. (handcuffs and ropes are OK too!) If you don´t feel comfort or rather have a bit of privacy on the process, know that according to TSA: "All passengers have the option to request screening in a private area." Even if you are not under TSA´s jurisdiction might worth checking if this is possible, they can probably help you get more privacy too.
If your toys fill the carry-on luggage requirements it´s the best way to go. Also there are a lot of companies selling toys for that need, yes, they have travel size toys that can make your travel hotter!
Disguise is valid and handy
As we continue on this preparation is always good to remember that many toys can be easily disguised as makeup items (the small and of course not sex shaped ones) such as lipsticks, lotions, and so on and some can even be disguised as massage items by their look.
One more women´s need and BAM! Companies are making those too! Sex Toys/Makeup or should I say "makeup-disguised sex toys" are real and if you didn't know definitely worth checking out, they can look like lipstick (that´s the easy one) and even mascara and give you the same pleasure of your regular-looking toys.
There is always a risk of being asked about it of course, the best reaction is a straight answer and most of the time it won´t even be an embarrassment as you may think, "airport people" deal with a crazy amount of items a day including sex toys, so there is nothing to be ashamed of. If you are very shy about it and find this too risky or complicated, you can always get a toy at your final destination.
Have fun, relax and enjoy your travel!!