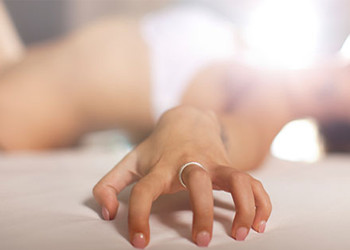 Many of you must not be aware of vibrator techniques that can be used on women. It is a very powerful weapon if used properly. More innovatively it is used; more pleasure will be enjoyed by your partner. As such there are no fixed rules, you can add your creativity and can develop different ways of using it. Here are some of different ways to use a vibrator that can make your partner satisfied:
Mix the vibrator with natural love making. Rather than using a vibrator alone, you can add it to your love making. You can also use it for stimulating her clit along with doing it with mouth or fingers. When you will give her different sensations, it will make her wild. This is the peak time when you need to put your penis in her vagina and give her maximum satisfaction. This is one of the most exciting among all different ways to use a vibrator.
Let her lie down on her back and make her wet with foreplay techniques. Put your fingers inside her vagina and once she starts enjoying use vibrator near her clit to make her feel more better. You should use vibrator to tease her rather than using it directly into her clitoris.
Go down of your partner and make her mad using your tongue. Once she gets wet, put the vibrator inside her vagina for few seconds. Then use it on her clit to make her feel more pleasurable. When she is near to climax, pull the vibrator away for a moment. She may get irritated but this is the way to arouse her more. Now put again the vibrator inside her vagina. You can stimulate her clit with your tongue side by side.
Use vibrator in cowgirl position. Let your girl straddle in this position and slide the vibrator between the pelvis of yours and your partner. Remember do not stop the vibrator at one place as you may get injured. Use it slowly and make her feel out of the world.
You can use it in doggy style position also but it requires help of your partner. You can put your penis from behind and ask her to use that vibrator with her hands on clitoris. You can take extra vibrator too in this technique to tease her butthole. Now you are pleasuring her from behind and those two vibrators one in her own hand and one in yours is making her feel more pleasurable.
Above were some innovative different ways to use a vibrator while making natural love. You can add more creativity to these techniques as there is no fixed rule. Get to know more of your partner and work according to her responses.