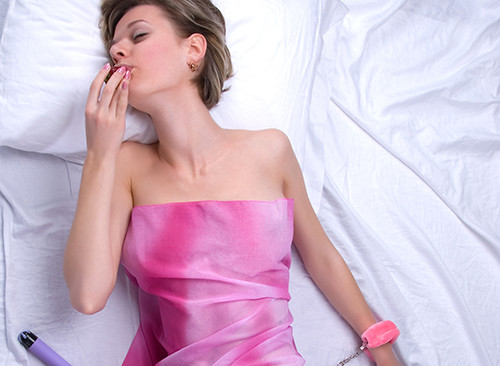 There is an incredibly long traditional belief system surrounding the female anatomy and its working, mostly owing to the patriarchal standards and some redundant knowledge base that deprives people from understanding the female body, to the fullest extent, and prefers to shroud the concept with confusion and thus people think that the female is incapable of an orgasm at worst. Here is a list of myths surrounding the female orgasm.
1. All Women are capable of reaching orgasm through vaginal intercourse

The Truth: if all the sexologists are to be taken for their words, only one in every three woman is capable of achieving orgasm during a vaginal intercourse. Other women can reach the glorious Promised Land via the oral stimulation or with the use of hands or through clitoral stimulation. What we are needed to keep in mind is that the orgasm is reached at the very climax of sexual pleasure and can be got to in a number of other processes. It is also very vital to keep in mind that in order to remember that reaching an orgasm has nothing at all to deal with a woman's emotional state or mental disposition.

2. The failure to reach an orgasm translates to the fact that there is something that is wrong with the woman in question or her partner.

The Truth: women who are suffering from crises regarding being able to reach the climax of sexual intercourse can translate to the fact that there is something missing with foreplay, the intensity of foreplay and the time devoted to the foreplay. One needs to take seriously that this is a curable problem even if it is a medical ailment that might be affecting the woman.

3. Only women fakes an orgasm

The Truth: it is a popular concept that women fake orgasms all the time. But it is no way to say that men do not. A certain public opinion says that women tend to fake a sexual climax since they want their partner to be satisfied with their sexual performance. But contrary to this popular belief, even men can fake orgasms during penetration.

4. Vibrators are the replacement of the male

The Truth: sexual aids, adult toys and the like and vibrators are the best that women can get in terms of replacements but substitutes are utterly disappointing, we as women can always vouch for that. There is no way in which vibrators can replace a human partner. No sexual aid can provide the intimacy that a person can provide. This also enables a better orgasm for every female individual.

5. She is "frigid" if she cannot come

The Truth: It is a sure possibility that there can be different medical and psychological reasoning behind a woman not being able to reach orgasm. Scientists and doctors call this phenomenon an "anorgasmia". If a woman has difficulty in climaxing during a sexual act does not make her frigid in any way, or cold towards her partner or uninterested towards the partner.

6. Women are not capable of ejaculation

The Truth: you have known it wrong all your life! Women can totally ejaculate. Most women are capable of ejaculating a white and milky looking fluid, much like semen or are capable or gushing our clear fluid. Some women are even capable of "squirting" that can result from intense penetration. This is associated with the stimulation of the G-spot, which is placed in the sensitive area on the front wall of the vagina. In this context, there is a particular way of love making called Kunyaza, an African technique that is intended to ensure a woman squirts while orgasming.