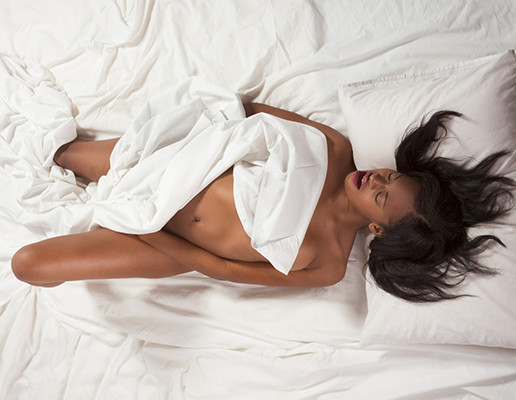 There are many types of Dildos in the market ranging from glass to jelly, red to black and huge to small. Whether you are an old user of Dildos who wishes to experiment, or a new one who wishes to explore, we have some great tips for both types of people. There are some of best ways to use a Dildo which can surely maximise the pleasure and help you experience orgasms. Some things should always be kept in mind while using a Dildo like the few mentioned below:
Always set the mood right. Ambience matters and makes you turned on more easily. So, before you embark on this pleasure trip, set the mood, light up some candles or put on a sexy song.
Choose the right Dildo. Choose the dildo which suits your needs and desires. You should always pick the one which is comfortable. Before picking up a particular dildo decide what you prefer, whether you prefer hard ones or soft, or you love rough sex!
Warm Up is a strict yes. It is essential to warm up before you begin. This means manual stimulation and getting in the mood. If you do not produce much of natural lube, it is always good to use some sex lubes. Doing these things you are just ready to go.
Some great techniques to make it a great pleasurable experience
When you are in mood and all ready to start you should try some of these great techniques!
Keep it short and shallow
Just because you can insert a penis up to 7 inches, does not mean you should, as the sensitive nerve ending are just in the first 1/3rd of a girl's vagina. So, you can get a great orgasm even if you make rapid short strokes. No need to thrust deep into the vagina for utmost satisfaction
Keep it inserted
You do not necessarily need to keep the Dildo moving to get satisfied. You can just keep the Dildo inserted and stimulate your clitoris. As the Dildo will be inside you, you will enjoy stimulating your clitoris. It can simply accentuate the feeling.
Play with temperature
If you have a metal or glass dildo and it is cold when you insert it then your body will go into shock on insertion, and you can have a tantalising feeling. You might want to warm the dildo to get a better experience. You can warm the toys in warm water and enjoy the temperature play.
Rock it babes
If you do not like the motion of thrusting, you can rock your dildo back and forth for a different feeling. You can lie on your back and move your dildo back and forth to get utmost pleasure. Another thing you can do is keep it moving and turning. Keep altering the speeds to make it more fun.
Hope these great techniques help you master the sexual pleasure and take your experience to another level. Explore your body or just experiment the new technique with your partner, after all it is you who will decide!